Here are my Book Reviews for November of 2015.
Was a nice read. However it felt a little off as I was reading. I don't know if something got lost in the translation from Italian to English. The writing didn't make me feel like I was in London. Also it became confusing at times because character names, first and last were used back and forth frequently.
I gave this book 3 stars on Goodreads.
As Scotland Yard chief forensics detective Eric Shaw works a case with some resemblance to a crime he investigated twenty years earlier, he is convinced it is just a coincidence. But when more deaths occur in a style similar to those killings from the past, Shaw suspects that he has a serial killer on his hands—one who is pursuing a personal, cold-blooded vendetta.
Working closely with his protégée, Detective Miriam Leroux, Shaw analyzes the crimes down to the finest detail. He finds himself increasingly drawn to the lab, where criminologist Adele Pennington, a beautiful, enigmatic woman more than two decades his junior, proves distracting. Determined to maintain his professionalism despite the attraction, Shaw struggles to keep her at arm's length. Yet Pennington's unique insight proves critical, and as the investigation develops, so does their personal connection. With a killer on the loose, Shaw must follow a winding, blood-soaked trail that will take him in an unexpected and terrifying direction.
---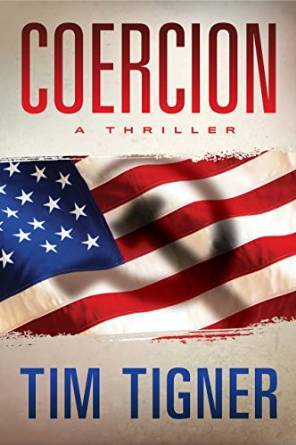 Was a good read. It seemed confusing at the beginning. Not sure why, but it was enough for me to put the book aside and read something else, before I came back to it. As I said a good read.
I gave this book 4 Stars on Goodreads.
Ever been forced to do something despicable? Would you betray your family to save your child? Undermine your employer? Commit treason?
Bin Laden gave terrorism a Middle-Eastern face. Now another misguided mastermind is giving it yours. But don't feel bad, you're not alone….
On the eve of perestroika, Alex Ferris stumbles onto KGB General Karpov's scheme to regain Russia's superpower status while investigating his brother's death. After surviving attempts on his life and assembling bizarre clues, Alex settles on a most unusual suspect only to discover that Elaine is a victim herself. Unseen masters are forcing her into traitorous acts through nefarious threats. How many silent slaves like Elaine are out there? What do her tormentors want? Can he stop them?
Alex flies from San Francisco to Siberia to find those answers and avenge his brother. In the midst of that frozen landscape and those tumultuous times, he survives infiltration, interrogation, and romance only to learn that he too is being manipulated as part of a much grander scheme.
Written by a former Green Beret and counterintelligence specialist with a decade of experience on the ground in Eastern Europe and the Middle East, COERCION brings a chilling alternative history to life with what Kirkus Reviews calls "well-paced action, appealing characters and snappy writing."
---
Thoroughly enjoyed it. Thought it was going one way but went another. Very twisty.
Gave this book 4 Stars on Goodreads.
When disgraced former cop Alexandra Morgan is shot saving the life of California's Lieutenant Governor, she doesn't expect to be caught in the middle of a deadly conspiracy, an FBI sting, an old rivalry … and cold-blooded murder.
When the shooter gets away after Alex pursues him, she gives her statement to the police, but is skeptical that LG Travis Hart was the actual target. The lead detective—Alex's ex-boyfriend—doesn't buy her theory, but is willing to look into it. That satisfies her until District Attorney Matt Elliott shows up at her house and asks Alex to once again go undercover to stop a growing criminal enterprise that he claims is funding Hart's campaign for Governor.
Alex is no stranger to working undercover—she'd been undercover for the FBI when her partner shot and nearly killed her eight months ago. To protect the investigation and the FBI's informants, she left the force under a cloud of distrust and suspicion. But this time, she's going in without back-up and without a badge. And this time, the shooter will aim to kill …
---
Baldacci delivers again, another great page turner by him.
Gave this book 4 Stars on Goodreads.
Will Robie is the government's most professional, disciplined, and lethal assassin. He infiltrates the most hostile countries in the world, defeats our enemies' advanced security measures, and eliminates threats before they ever reach our shores.
But now, his skills have left him. Sent overseas on a critical assignment, he fails, unable to pull the trigger. Absent his talents, Robie is a man without a mission, and without a purpose.
To recover what he has lost, Robie must confront what he has tried to forget for over twenty years: his own past.
THE GUILTY
Will Robie escaped his small Gulf Coast hometown of Cantrell, Mississippi after high school, severing all personal ties, and never looked back. Not once. Not until the unimaginable occurs. His father, Dan Robie, has been arrested and charged with murder.
Father and son haven't spoken or seen each other since the day Robie left town. In that time, Dan Robie-a local attorney and pillar of the community-has been elected town judge. Despite this, most of Cantrell is aligned against Dan. His guilt is assumed.
To make matters worse, Dan has refused to do anything to defend himself. When Robie tries to help, his father responds only with anger and defiance. Could Dan really be guilty?
With the equally formidable Jessica Reel at his side, Robie ignores his father's wishes and begins his own desperate investigation into the case. But Robie is now a stranger to his hometown, an outsider, a man who has forsaken his past and his family. His attempts to save his father are met with distrust and skepticism . . . and violence.
Unlike the missions Robie undertook in the service of his country, where his target was clearly defined, digging into his father's case only reveals more questions. Robie is drawn into the hidden underside of Cantrell, where he must face the unexpected and possibly deadly consequences of the long-ago choices made by father and son. And this time, there may be no escape for either of them.
---
Very intriguing plot, backed up by references that make's one really think there maybe some truth to what is in the book. Was a great read and I highly recommend it.
Gave this book 5 stars on Goodreads.
In the heart of Arizona, secrets run deep within the Superstition Mountains, unearthing answers to man's greatest mysteries.
When Gabriel embarks on a journey to find his missing brother in the rugged mountains, he researches the endless deaths and disappearances of other treasure hunters. Drawn into a dangerous mystery from which he cannot escape, he soon fears for his own life in a perilous search for answers.
Evadon survives an attack on her city. In a world where hate and vengeance have destroyed everything she has ever known, she alone is responsible for the fate of humanity.
Their lives are intertwined on a journey toward the truth. Beyond the serrated peaks of the Superstitions, Gabriel will discover secrets running deep within the threads of society. The profound truth will link the past and future as it chisels its way into the core of humanity.
---
Took some time to get into this book. Picked up at the end.
Gave this Book 3 Stars on Goodreads
On Detective Matt Jones's first night working Homicide in LA, he's called to investigate a particularly violent murder case: a man has been gunned down in a parking lot off Hollywood Boulevard, his bullet-riddled body immediately pegged as the work of a serial robber who has been haunting the Strip for months. Driven by the grisliness of the killing, Jones and his hot-tempered partner, Denny Cabrera, jump headfirst into the investigation. But as Jones uncovers evidence that links the crime to a brutal, ritualized murder that occurred eighteen months prior, he begins to suspect that there's more going on beneath the surface. When Jones discovers shocking, deep-seated corruption; a high-level cover-up; and his own personal ties to the rising body count, he's no longer sure he can trust anyone, even himself.
---
Interesting plot, but was slow. Had some great twists that kept it interesting.
Gave this book 3 stars on Goodreads.
Cass Jameson feels at home in court. A Brooklyn legal-aid attorney, she defends prostitutes, drug dealers, and burglars, helping them navigate the tangled justice system one hearing at a time. After years of drudgery, she dreams of quitting her career in law to become a professional photographer—a dream she has discussed only with her boyfriend, fellow attorney Nathan Wasserstein. It is a dream they will never get to share.
One afternoon, Cass finds Nathan's apartment unlocked. The kitchen has been ransacked, the living room trashed. And in the bedroom, she finds Nathan tied to his bed, savagely murdered. When the police investigation falters, Cass takes it on herself to find her lover's killer—even if it means learning things about him that make her question everything.