Here are my September book reviews for 2015.
I enjoyed Penance. Had some great twists and turns. Got confusing with some of the characters toward the end. Overall a good read. Plan to read next book in the series.
I gave this book 4 Stars on Goodreads.
PI Holland Taylor knew he was being used. High-level friends at police headquarters were dangling clues from a recent murder case in front of him, stringing him along. Reluctantly investigating the slaying, Taylor was led to the offices of Minnesota gubernatorial candidate and media darling Carol Catherine Monroe. She needed Taylor's help to diffuse a scandal that could rattle the skeletons in her closet. But the murder of an innocent campaign worker hit Taylor where it hurt and taught him a simple truth: Some sins can never be forgotten – or forgiven…
---
Olivay started off strong but then dragged through the rest of the book. This review by a fellow reader sums up exactly how I felt.
I gave this book 2 Stars on Goodreads.
We don't believe that our lives can change in an instant—until they do.
Olivay, widowed for a year and sleepwalking through life, meets Henry by chance. She takes him to her Los Angeles loft, thinking it will just be for the night. But the following morning, bombs detonate across the city; mayhem and carnage fill the streets; and her loft is covered in broken glass and her own blood. Henry is skittish, solicitous, and strangely distracted. Who is this man she's marooned with as the city goes on lockdown? Why is she catching him in lie after lie? Is he somehow connected to her husband's death and the terrorist attacks outside?
With eloquent and suspenseful prose, Olivay explores the wreckage of loss and the collision of grief, desire, and terror in its aftermath. As the characters get pushed outside their comfort zones, forced to walk the thin line between destruction and salvation, Olivay keeps readers guessing what will become of Olivay and Henry until the very end
---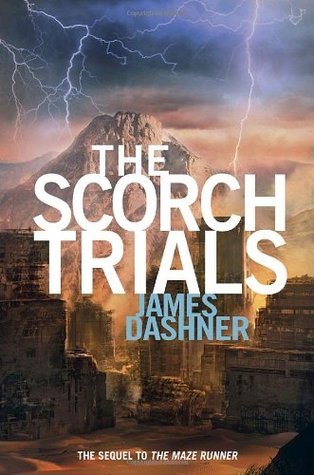 I enjoyed The Scorch Trials! Had an adrenaline rush through most of it. Stayed up till 1 AM reading the last half of the book. Did leave me feeling confused about where the book is taking Thomas.  The most insane book I have read.
I gave this book 4 Stars on Goodreads
Solving the Maze was supposed to be the end.
Thomas was sure that escape from the Maze would mean freedom for him and the Gladers. But WICKED isn't done yet. Phase Two has just begun. The Scorch.
There are no rules. There is no help. You either make it or you die.
The Gladers have two weeks to cross through the Scorch—the most burned-out section of the world. And WICKED has made sure to adjust the variables and stack the odds against them.
Friendships will be tested. Loyalties will be broken. All bets are off.
There are others now. Their survival depends on the Gladers' destruction—and they're determined to survive.
---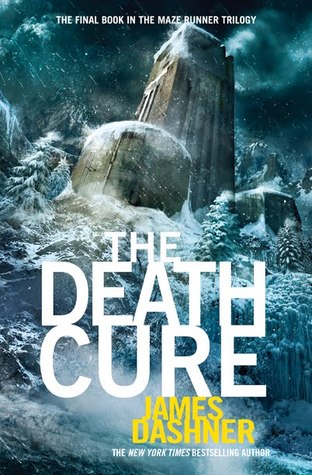 I read this in a day and felt disappointed. It did end better than how the Hunger games trilogy IMO. Some characters should have been left/died in The Scorch Trials. They didn't add anything to the story. Did not get the adrenaline rush like I did in first and second books.
I gave this book 2 Stars on Goodreads.
It's the end of the line.
WICKED has taken everything from Thomas: his life, his memories, and now his only friends—the Gladers. But it's finally over. The trials are complete, after one final test.
Will anyone survive?
What WICKED doesn't know is that Thomas remembers far more than they think. And it's enough to prove that he can't believe a word of what they say.
The truth will be terrifying.
Thomas beat the Maze. He survived the Scorch. He'll risk anything to save his friends. But the truth might be what ends it all.
The time for lies is over.
---
I enjoyed the twists and turns that Skewed had. Very enjoyable read. Started some what slow, but it sure did not end slow.
I gave this book 5 Stars on Goodreads.
No birth announcement could top the headlines from the day Janie and Jack Perkins entered the world. As twins born to a mother in a coma—courtesy of a bullet from their father—the sensational story of their birth never quite died down. While Jack still craves the flash of a camera, Janie seeks sanctuary behind the lens—as a crime scene photographer.
Thanks to Janie's line of work, she's comfortable around gruesome murders. But when old photos of her mother's body arrive in the mail, they open deep-seated wounds and raise chilling new questions about who really was responsible for that deadly night.
Did Janie's father spend decades in jail as an innocent man? Did an infamous serial killer actually take her mother's life? With photos in hand, Janie brings the truth into focus. But when her investigation ends up evoking the wrath of the long-dormant killer, she must race to piece together the final evidence—before she becomes the target.